- Ruhr-Universität Bochum
Incubator Materials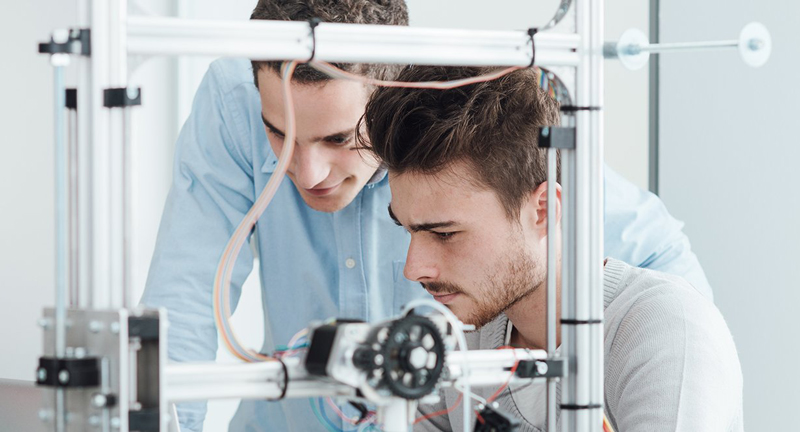 Gateway

Whether in medical technology or the automotive industry, in textiles or the food industry: technical progress always needs new materials and substances that are precisely tailored to the application. Their application is as diverse as our lives. Innovations in the field of materials science not only bring economic success; they can also help protect the environment and improve our quality of life.
Breeding Grounds
The ZGH (Center for Interface-Dominated High Performance Materials), where the Incubator Materials is located, provides an inspiring environment for innovation in materials science. Here, interdisciplinary teams investigate and develop materials for surfaces and interfaces with state-of-the-art equipment. The incubator team welcomes start-up teams to its coaching and creative spaces and puts them in contact with knowledgeable experts. The best conditions to successfully launch future project!
MRD Support
Researchers and students from materials science interested in taking their science to business benefit from the incubator's connection with start-ups and companies, as well as from its close connection with the MRD: Our MRD members offer access to their expertise and infrastructure for start-up teams coached within the Incubator Materials.